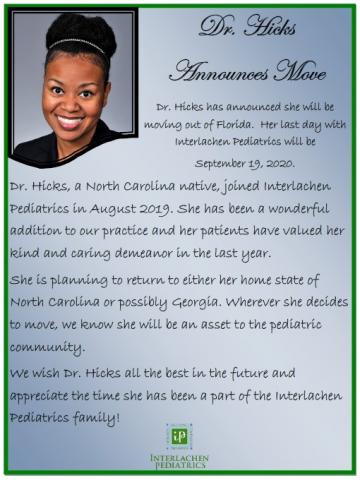 Submitted on Wed, 08/19/2020 - 11:06
Dr. Hicks has announced she will be moving. Her last day with Interlachen Pediatrics will be September 19, 2020. She will be returning to her native North Carolina, or possibly Georgia. She has been a wonderful addition to our practice and her patients have valued her kind and caring demeanor.
We wish Dr. Hicks all the best in the future and appreciate the time she has been a part of the Interlachen family!