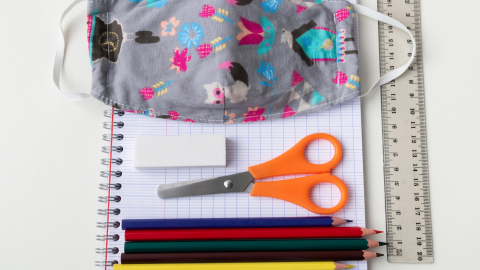 Submitted on Wed, 07/22/2020 - 15:12
Dear Parents,
We have received numerous requests for advice on the decision for in-person versus online school attendance.
We acknowledge that this is a personal decision and that every child and family's circumstances are unique. We would like to provide information to help you make an informed decision. We realize that it may be difficult to balance the benefits of in-person instruction with safety and health concerns.
When making your decision, please take into consideration the following:
the number of cases of COVID-19 in your community
the ability of your child's school to make in-person learning safe
your child's or another family member's risk of getting sick with COVID-19
your ability to provide supervision and assist your child at home
your child's or another member of the household's mood and behavior
your child's ability to socialize with friends
your child's access to a computer or device to participate in school
your child's access to services; such as occupational, physical, speech and/or behavioral therapies
We suggest reviewing the information below as you consider your decision.
As always, do not hesitate to contact us with your questions or concerns,
Respectfully,
Interlachen Pediatrics
HELPFUL LINKS
Return to School During COVID-19
Article from healthychildren.org, the website for parents from the American Academy of Pediatrics.
Family Network on Disabilities
Website for the Family Network on Disabilities, where you can find information on the Parent Support Network Project, which is the parent training information center for our area.