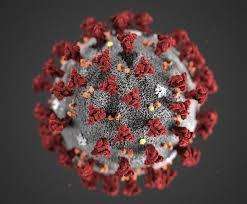 Submitted on Fri, 03/20/2020 - 11:12
In response to the evolving COVID-19 (Coronavirus) pandemic, we are modifying how our offices will function. As your child's medical home, the health of your child as well as the health of all in the community, is our priority. In compliance with CDC, Federal, and State guidelines we have temporarily changed some processes in our offices to better protect your family, our staff, and to do our part in trying to limit the spread of COVID-19. We are here to care for your family during this time of uncertainty.
The current situation with COVID-19 (Coronavirus 2019) continues to develop in the United States. Although it appears that in general children may be asymptomatic carriers or have milder illness with Coronavirus, there have been some reports of more serious cases. Children may also serve as carriers of the virus to persons more susceptible for severe illness such as older individuals (e.g. grandparents). There are practical ways to protect your family. Please CLICK HERE to review links to helpful information for parents.
Temporary Changes
Appointments and Walk-In
1. Effective March 18, 2020, our walk-in hour has been canceled for a minimum of two weeks. We will begin seeing patients at 8 a.m. by appointment.
2.Our Oviedo office has been designated as our "sick" office and our Maitland office has been designated as a "well" office. We appreciate your flexibility during this time. Again, this is for a minimum of two weeks.
3. All well-child visits not requiring vaccinations, as well as other visits that do not require prompt attention will be canceled for a minimum of two weeks. Our office will contact you to reschedule at a later date.
4. If your child has a fever, with cough, runny nose, and/or shortness of breath, please call our office to schedule an appointment. 
5. Please advise our staff when calling to schedule an appointment if your child or anyone in the household has traveled in the last 14 days or if they have had close contact with a person who has been confirmed or suspected of having COVID-19. Our staff will follow CDC and Health Department protocols by asking several screening questions when you call to schedule any visit regarding travel, symptoms, and potential COVID-19 cases.
6. We kindly ask that you avoid bringing siblings or any other non-essential companions to the visit in an effort to avoid exposing your loved ones to sickness.
Testing
Please advise us if your child has fever, cough, runny nose or difficulty breathing, as well as recent travel (including by a household member) or contact with a person confirmed or suspected of having COVID-19. Our providers will determine if testing is necessary based on current CDC and Florida Department of Health guidelines, which restrict testing due to the limited supply of test kits. This information is subject to change at any time.
Office Cleaning Procedures
Although we always follow OSHA guidelines for sanitizing our facilities, we have enhanced our cleaning procedures to ensure all surfaces in our exam rooms are thoroughly sanitized between each patient visit. Additionally, we are ensuring our waiting rooms and restrooms are cleaned more frequently throughout the day. We have suspended the use of the sticker box at this time to reduce the spread of infection. We also follow the proper procedure for cleaning an exam room following a visit with a patient or family member with suspected COVID-19 using EPA-registered disinfectants that are qualified for use against SARS-Cov-2, the virus that causes COVID-19. We will have plenty of soap and hand sanitizer available for both families and staff.
Please continue to monitor our web site and Facebook page for updates as they develop. We are grateful for your patience during these exceptional times.