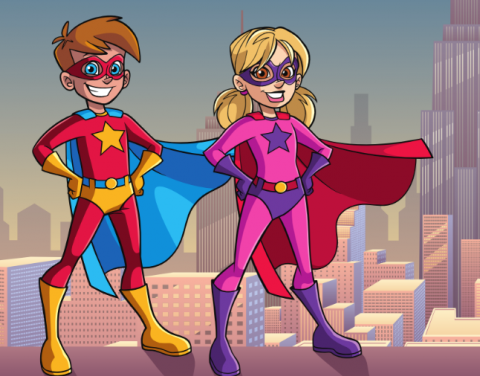 Submitted on Thu, 09/21/2023 - 16:50
🌟 Protect Your Superheroes from the Flu - Get Their Flu Vaccine Today! 🌟

It is the perfect time for your little superheroes to gear up and stay strong against the flu. Don't worry; we've got you covered. The Flu vaccine is now available in our offices. Come get your child's annual flu vaccine today!

Why Choose Our Kid-Friendly Flu Vaccine?
✅ Superhero-Approved: Our flu vaccine is designed to be gentle on your child's immune system, ensuring their protection without the fuss.
✅ Caring Superheroes: Our healthcare team is here to make the experience easy and fun for your little ones.
✅ Convenient Appointments: Quick and convenient appointments, even some Saturday mornings available, so you can get back to saving the day!
✅ Protecting Friends: Your child's vaccination helps protect their friends and classmates too!
✅ Peace of Mind: Keep your child worry-free and ready for all the adventures ahead!
Don't let the Flu sneak up on your heroes!
Getting your child's flu vaccine is a super-smart decision. It's the best way to defend them against the flu villains and ensure they stay strong and healthy.

Schedule Your Child's Flu Vaccine Appointment Today!

Don't wait until the flu villains are lurking around.

Take action now to secure your child's appointment and protect them from the flu.

Please call 407-767-2477 or text the word FLU to 321-559-2879 to request an appointment.

Stay Healthy. Stay Super! 💪💥